AWT 2023 was a great opportunity to reconnect with the water treatment industry and meet face to face with many of our Cortec® distributors. The October 4th-6th event in Grand Rapids, Michigan, drew water treatment specialists from all over North America and as far as Central America, Europe, and Australia. As a result, Scott Bryan (Technical Sales Manager – Water Treatment) and Luke Stone (Technical Service Engineer) had a steady stream of new and familiar faces with whom to share helpful tips and technologies for corrosion protection.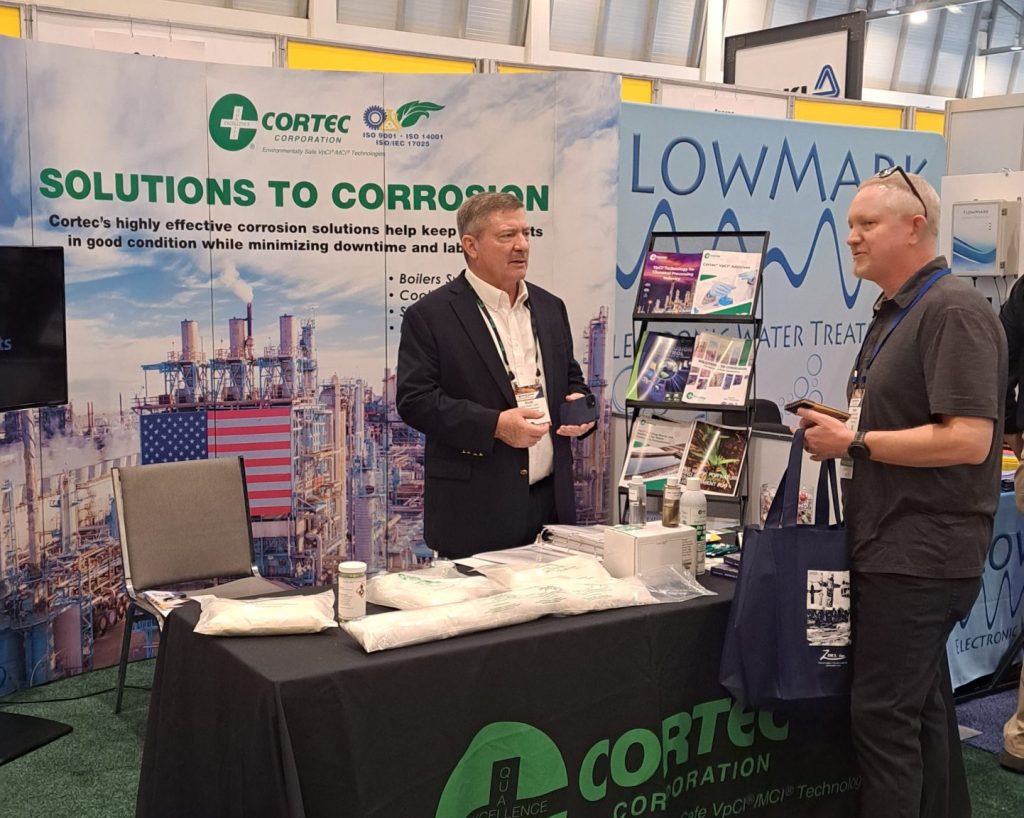 Practically all the estimated 100 Cortec® booth visitors expressed recognition and a positive opinion of the Boiler Lizard® that was on display. Some wanted to know more about how Cortec® water treatments compare to conventional methods of corrosion control such as sodium nitrite and molybdate, giving Scott and Luke the chance to share how Cortec® treatments fill an important gap during the offline period and the transitional phase from layup to startup. Still others expressed interest in reading the autobiography of Cortec® founder and CEO, Boris Miksic. Scott believes this is because, as business owners, many of them see their own entrepreneurial spirit and desire to add value for customers reflected in Boris's story.
Scott's "Commercial Corner" presentation was another great opportunity to share ideas on implementing best practices for seasonal layup of boiler and cooling water systems. This was Scott's first time bringing the topic, which he has shared at other technical trainings, to AWT. Over the course of 20 minutes, Scott unfolded how water treatment consultants can have a productive conversation with end users in a way that addresses all layup opportunities to ensure reliable startup. Afterward, some of the attendees stopped by the Cortec® booth to learn more.
We were grateful for the chance to reconnect with many of you who visited us at AWT! Even though the convention is over, we are still here to share with you the same practical solutions and training we provided at the show. If you missed AWT or have questions, contact us today!
Keywords: AWT 2023, water treatment industry, Cortec, Boiler Lizard, boiler layup, cooling water layup, best practices for seasonal layup, alternatives to sodium nitrite, alternatives to molybdate, corrosion protection
For a PDF version please click here.